CELEBRITY FITNESS TRAINER SEAN CASEY
ABOUT ME
Hi, my name is Sean Casey, I am the owner of Fitness Rockstars in Cincinnati. 
My story began on February 1st, 1972 with Ken & Sharon Casey. When I was born, my mother was riddled with cancer and lucky to be alive. She has fought and survived many health issues, and it's her commitment to life that taught me to never give up.
Everyone said I was a miracle baby to have even made it into this world. I grew up knowing the struggles that we must overcome from health to wealth and everything life throws at us. By the age of 14, I had my mind made up, and there was no changing it, professional wrestling was for me. 
By the time I was 16, I knew lifting weights and filling out a Gold's Gym tank top was something I was going to do as well as get involved with professional wrestling, working and training with WWE wrestlers, watching movies, and anything that promoted physical fitness and nutrition, all leading to a healthier lifestyle and more energetic life.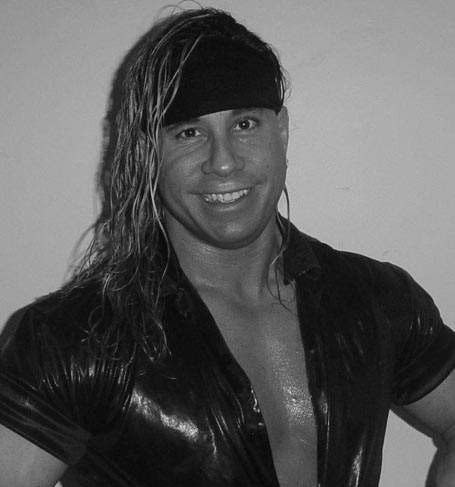 People in my circle told me at the age of 18 that I was now a man but in reality, I still had a lot to learn as it would take three years of wrestling training before I would make my first appearance on the wrestling scene at the age of 21. I discovered that I wasn't ready at all but I learned from my mistakes and made some personal discoveries.
Much like how I post side-by-side pictures of myself and how I should have looked 30 years ago if I would have taken everything I know today about proper nutrition and fitness and applied it back then. However, it's made me take a closer look at learning all I could about proper fitness and nutrition.
In the end, I knew there would be a lot of hard work ahead of me if I ever wanted to stand next to the WWF/WWE Superstars of professional wrestling ever again. Now that I have lived and experienced my old life and mistakes, I want to share what I learned with others to help them change their lives and enjoy a healthier lifestyle.

I come with a wide range of nutrition and physical fitness expertise. Fitness Rockstars is about custom-made fitness & nutrition programs based on the learnings that I experienced. Additionally, I also had the privilege of learning from many influential people within this industry, and I'm ready to go to work for you as soon as you're ready.
FITNESS ROCKSTARS ULTIMATE GOALS
By the age of 22, I was slowly learning proper fitness and nutrition because healthy eating must be a habit to change anything positive in life. I was also blessed with my daughter's birth, and it was the pinnacle of my life. I became more interested in diet and nutrition by the time I was 25 and started my first 12-week diet plan.
I learned as time went on that dieting isn't something you just do, proper nutrition and eating healthy become your lifestyle. By my early 30s, I had a good hold on everything as far as fitness & nutrition are concerned but didn't think I needed to learn anymore. That is until I turned 35 and someone said what are you gonna do when you get old? 
Therefore, I started my voyage into learning the world of anti-aging, and much to my surprise I learned that we can actually decide how we age. At the age of 45 when I lost my father, I learned you can't let anger and depression consume you or it will destroy you as a person but you can turn that energy into something positive. 
At this point, when I've realized that a proper diet along with the right fitness plan can change our genes and our DNA through cell regeneration, I've created Fitness Rockstars to help others who want to achieve the best fitness and nutrition goals in life.
I have lived it, and now it can be shared with so many
Here are my personal dedications and ultimate goals for Fitness Rockstars:
If you're like me and have suffered from anxiety, anger, depression, financial loss, fatigue, poor sleep, and lack of motivation, Fitness Rockstars is here to help you out.
Here at Fitness Rockstars, our vision is as follows:
To change your mind 

To change your mood

To change your mental health 

Do a metabolic reset
As I changed my life by changing these basic lifestyle habits, you can do it too. We can stop it together and change the outcome of our lives by following these few things. 
Growing up as a kid I was obsessed with pro wrestling and big hair 80s rockstars. So as I saw these idols of mine evolve I would follow in their footsteps. This would be to model for the international male magazine called Playgirl and others. 
Luckily, along with my fitness journey, I've been able to achieve a few prominent things which I want to integrate further into Fitness Rockstars. 
Here are some of my achievements highlighted: 
In January of 2008 in a featured section, my name was on the cover as a WWE wrestler. 

I even was privileged by Rikki Rocket from the Band Poison to attempt to play drums with him in front of a live crowd of 20,000 people.

I was asked to do Playboy Radio which was another honor because Hugh Hefner was an idol of mine. 
Ultimately, I'm not a random guy in Cincinnati trying to pitch you with no real background except maybe a certification. Rather, I can train and guide you like no other in the overall area of physical fitness.
Not everyone is privileged to have learned from some of the world's most renowned athletes and entertainers like Kurt Angle, Brock Lesner, and Flyin Brian Pillman. However, I have been privileged to share knowledge on stage and off stage. 
Broadly speaking, through Fitness Rockstars, I want to share this knowledge with others who're trying to achieve fitness goals but lack proper knowledge and a custom-made nutrition plan. Contact us to enroll now and start your fitness journey today.
MY CELEBRITIES AND ACHIEVEMENTS