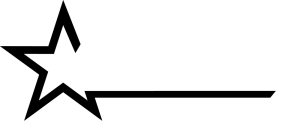 ONLINE FITNESS TRAINER CINCINNATI OHIO AND AROUND THE WORLD
Turn dreams into Reality, 
Next Level Training, Lets's Do This Together, Become the Next Fitness Rockstar
Personal Fitness Trainer & Nutrition consultant Cincinnati, OH
Welcome to Fitness Rockstars, where we help anyone with fitness and nutrition achieve unbelievable results and reach their goals. If you are looking for a professional fitness trainer in Cincinnati, OH, and around the world, you found the place where today's top celebrities and stars go.
At Fitness Rockstars our driving force is helping you work toward the goals you've always wanted. When it comes to finding the best place for above-average fitness and proper nutrition that works to shed fat and gain better muscle tone, then living near or in Cincinnati just made those dreams a reality. 
Fitness Rockstars is owned by Sean Casey and comes as the highest-recommended personal fitness trainer and nutrition consultant in Cincinnati, Ohio, and around the world. If you're ready to achieve your goals and listen to expert advice, then you are ready to come to the gym. Here at Fitness Rockstars, we set the bar high and provide the best guidance to complete fitness and nutrition.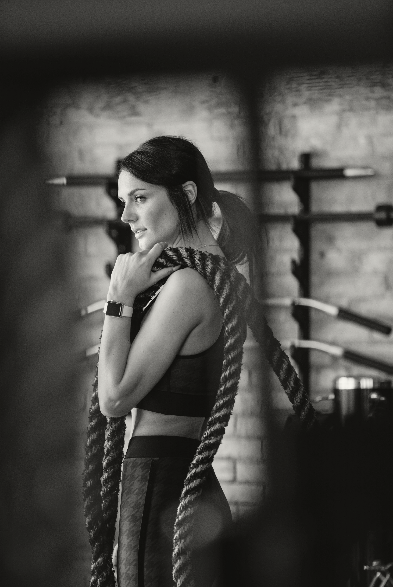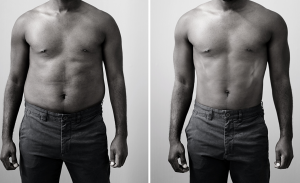 fat loss
No one likes to talk to anyone about their own personal struggles with being overweight but when you have a personal fat loss consultant in Cinncinnati such as Fitness Rockstars, you have a friend who cares about you as a person and goes the extra mile to help you accomplish what others said for years, could never be done.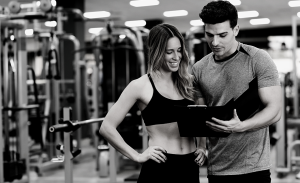 Personal Training
Personal training is a matter of free and personal choice as each personal trainer in Cinncinati comes with their own way of conducting personal exercises and diet plans for each individual because each person's body is comprised of different amino acids and sugar levels, making someone who knows you personally, your best option.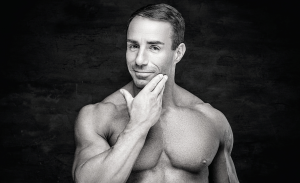 Anti-aging consultant
Having an anti-aging consultant in Cincinnati is paramount for keeping skin looking younger and from being subjected to fine lines, wrinkles, and sagging skin. It also makes going to see your anti-aging consultant at Fitness Rockstars easier and more convenient because we cater to local fitness enthusiasts and stay close to home.
Nutrition consultant
When it comes to any fitness and weight loss journey, getting started with a certified nutrition consultant is key to any endeavor. However, when you combine localized expertise from a nutrition consultant in Cincinnati such as Fitness Rockstars, you reap what you sow and get the best of both worlds for overall healthier diets and lifestyles.
Ready to become the next fitness rockstar?
Customized Fitness & Nutrition Plan
Customized Nutrition Plan
Customized Supplement regimen addition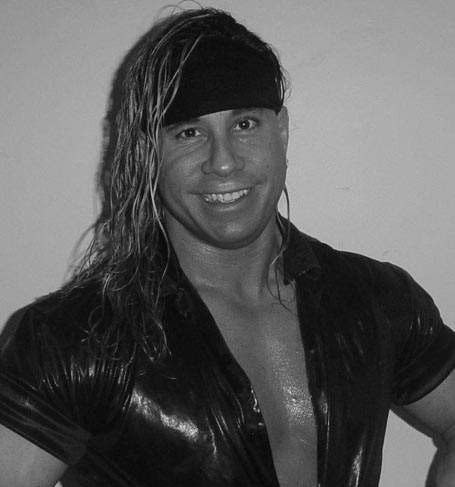 Cincinnati Celebrity Fitness Trainer Nutrition Consultant
My name is Sean Casey, I am a former WWE pro-wrestler, bodybuilder, and, an anti-aging consultant with a passion for fitness and health. I care deeply about each of my clients and strive to help them achieve the goals that make them happy, confident, and strong while also enjoying the journey along the way. I continuously focus on modern approaches to break through plateaus and achieve goals. My approach is fitness from an overall wellness perspective. Edify, understand and execute. Every day after the first is easier. I focus on fat loss, body transformations, strength, and anti-aging consulting. With my personal and expert training course along with my nutrition consulting, you will be on the right track to a long and healthy life. I want to assist people in enjoying their health adventure while at the same time smashing their goals.
5 MOVIES CREDITED ACTOR & STUNTMAN
COMPANIES I'VE BEEN APART OF
Get started for as little as $50 a week!
Personal Fitness Trainer AND NUTRITION Consultant FOR MEN over 40
I'm glad to say I have over 35 plus years of experience in this lifestyle. I'm a man over the age of 40 and specialize in looking younger inside and out. I could just tell you about it, but id rather shows you from my own experience that I know the road to get you to where you want.
We cater to men over 40 and specialize in anti-aging to help you feel and look younger. More importantly, through cell regeneration, we can help the body stay free of diseases such as cancer and Alzheimers; diseases that affect humans when you have dead or damaged cells.
Our Testosterone levels start declining about 2% each year after the age of 38, we have to take charge of our life to offset that. As a person who has suffered the effects of low T and hormone imbalance myself and going through the negative impacts it can have on your life; thinning hair, losing your youthful skin, feeling sluggish, offsetting your metabolism, making your bedroom life a struggle, and affecting your mood. It can cause you to not be your best self with your kids and family. That's why you owe it to yourself and your family to get on a proper fitness and nutrition plan and get on the path to becoming the best version of yourself, to live a long, happy, healthy life.
With easy to stick to customized nutrition meal plans along with learning healthy eating habits for your lifestyle. My customized nutrition plans meet your needs for the busy business male and female or just anyone constantly on the go, in Cincinnati Ohio or around the world.
"Sean is amazing! He knows what he's doing and has transformed my body during my weight loss journey. Very specific to my detailed needs. Highly recommend!"
"Sean is very knowledgeable and encouraging. I have never looked better. I feel stronger and more positive about myself. Highly recommend him to anyone looking to get in shape and be healthy."
"I needed bulk and muscle and Sean knew exactly what to do to get those results. He's very supportive and pushes me to go further and further. He has everything you want and need for a personal trainer!
Hard work always pays off